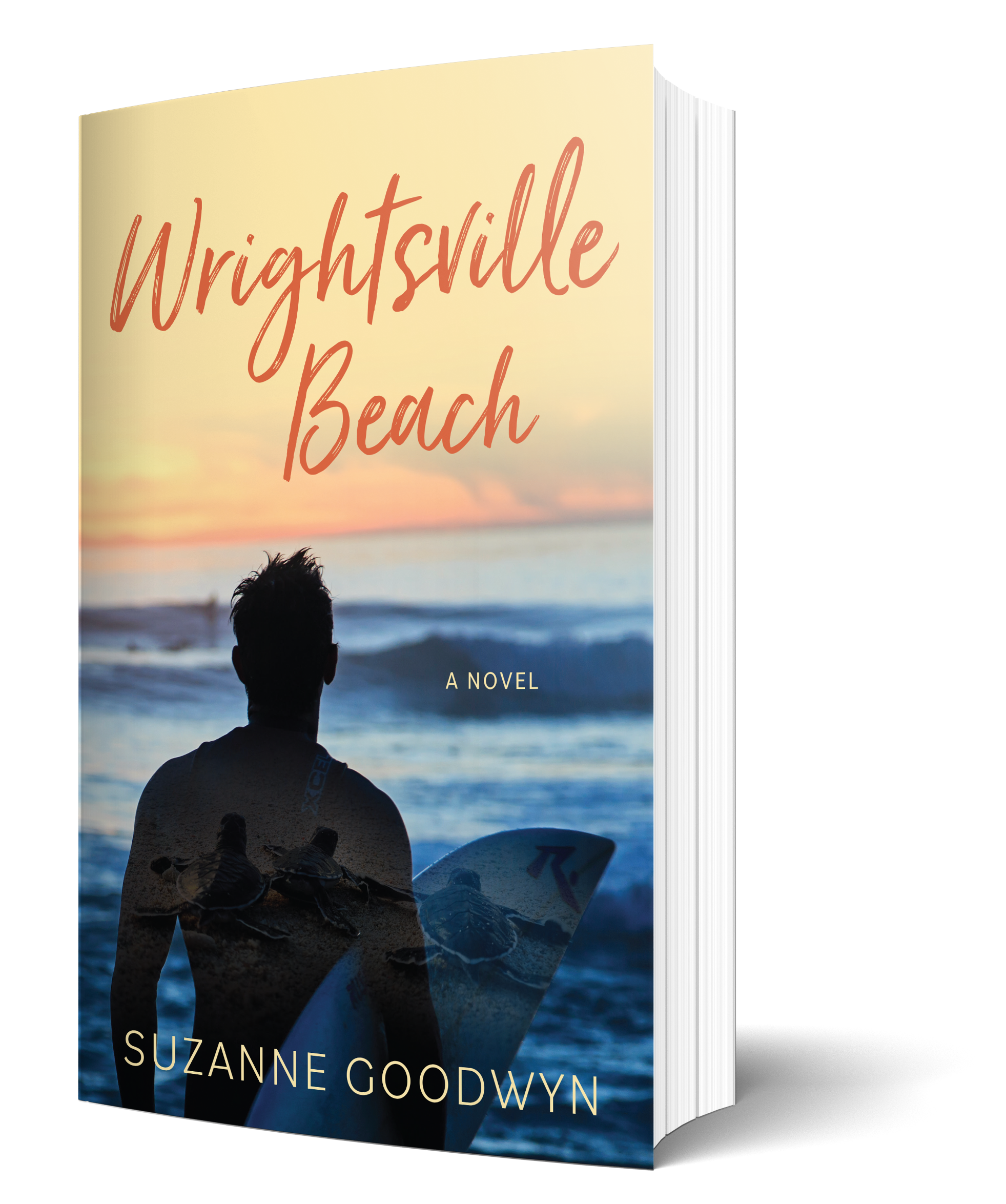 Feel what it's like to fall in love for the first time.
A novel about self-discovery set in the college town of Wilmington, North Carolina that takes the reader into the mysterious world of sea turtles. 
"Few novels reach such depths of character development, digging down into the gray areas of people's lives, while keeping us eagerly reading, wanting to find out what will happen next."
– Tyler Tichelaar, award-winning author




About Wrightsville Beach…
Two years ago, Hank Atwater made a terrible mistake. Devastated by the sudden death of his older brother, Rob, he went on a drinking rampage that ended in his being arrested for aggravated assault. Sober since then, he has been working to rebuild his reputation in his hometown of Wilmington, North Carolina, with little luck.
Working a dead-end delivery job, Hank uses surfing and running to deal with being ostracized as he waits for his probation to end. But everything changes after a chance meeting with Jess Wade, a UNCW student studying to be a marine biologist. Hank and Jess feel connected to each other in a way neither has ever felt before. Jess shares her world with Hank and through Jess's belief in him, Hank starts to see himself in a different light.
But when Hank's past comes to the forefront again, it sets off a series of events that lead to a frightful incident with serious consequences. As Jess follows her dream to become a sea turtle biologist, she finds herself thinking about what really happened that summer with Hank. Meanwhile, alone once more, Hank must set out to find his own path, in hopes he can one day win her back.
"Wrightsville Beach is a beautiful coming-of-age story of young love that falls victim to the trials of real life….The details of the ecological research were expertly crafted into the story, and the care and attention that went into creating this part was evident. The author describes the atmosphere exquisitely: you can see the scenery of the beachy, close-knit community overrun with university students surfing and bike-riding, and you can almost smell the salt in the air and hear the roar of the ocean….Overall, this was a fantastic book to read as my first novel by this author. There is a lot to love here, and I really appreciated reading this type of romance with such a deep story that lies beneath. This will suit readers who like clean and/or slow-burn romances…"
  – Sacha Fortune, Reader Views
​A portion of this book's profits will be
donated to the following sea turtle organizations: